Then: It was October 2004 when Lisa & Carl McDonald decided to expand North Pointe Pharmacy & Gifts into another store.  After mulling over several options they decided to pull Bridal & some gift selections from the pharmacy to add with Antiques & New Home Décor selections start Geo.'s Quarters at 129 West Haynes St..  The Name came out about from the historical value of the building as it was where Mr. George D. Warthen lived when the Geo. D. Warthen Bank was originally in the building next door.  Hint the name Geo.'s Quarters as it was his living quarters.  In 2006 Manager Joey Giddens and his Brother Tracy Giddens & Wife, Cindy Giddens decided to purchase the business.  After purchase the new owners expanded into the full building expanding from 1,250 square foot to 2,500 square foot.  As business continued to Grow over the next 6 years led us to the decision to put us where we are now.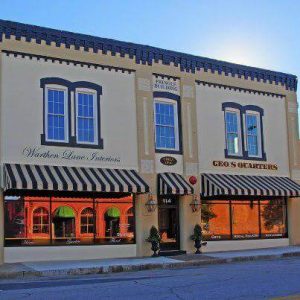 Now: Geo.'s Quarters is located at 114 East Haynes St. Suite C in The Historical Pringle Building circa 1890.  We bought The Pringle Building in 2012 Renovated it to house 3 businesses and Geo.'s Quarters is one of the Businesses that is now at this location.  We are excited about our Growth and where we are today and looking forward to where the future will take us.  Come Shop with us today and find many of the Top Gift lines on the market such as: Peach State Pride, Cinda b, Juliska, Vietri, Oka b, Bird Dog Bay, BeaTriz Ball, Southern Sippin', Hometown Traditions, Sparkle Life, Christopher Radko, Skyros Designs, Spode, Glory Haus, Coton Colors, Magnolia Lane, Lenox, Wedgwood, Waterford, Mikasa, Towle, Oneida, and many other great gift lines to see.
We also have a wonderful presence online with our newly re-done website at www.gqgifts.com and we can be found on all the major social media platforms.  Find us today on Facebook, Twitter, Pinterest, Instagram, and on LinkedIn.
We are really excited about our new direction and hope you continue this journey with us as we worked hard to offer the best affordable & unique gifts for all occasions in the Central Georgia area.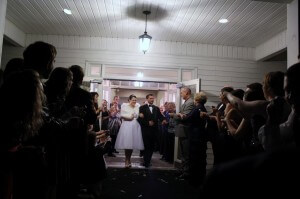 P.S. I got married on December 29, 2012 during all this transition and very excited to have my Wife Leia Eubanks Giddens on this journey with our Family.
Sincerely,
Joey Giddens
Owner/Manager